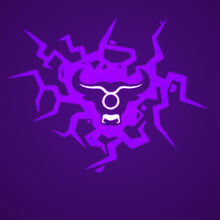 Team Tartaurus (Or Team Tartar Sauce as Rage calls them) is a buildteam that consists of mostly Mapstravaganza map-makers. 
Team Tartaurus was started by OJEpixel in January of 2015 when he started talking to Curaxu about a build team he was thinking of creating, Curaxu suggested of making a team where he was the leader as he had much more experience. At first the name was "Arcane Vox" which was later changed when members voted on it.
First Map
The first map Tartaurus created was the Quick Build Challenge 2.0 Arena. It sets the arena in a rocky cove surrounded by a number of giant trees. 4 statues face inwards, towards the dual arena.
Originally plain stone, these were later updated to the skins of the "Minecraft Crew" (Rage, Hollow, Fluke and Evanz), and eventually had all sorts of things done to them.
The arena itself sat in the middle on an elevated platform, with 2 large audience stands on the sides. In the front was a stage where eventually a "throne" was built using armorstands. It was actually possible to sit on it.
Another feature was the working timer. No longer did rage have to edit in a weird timer or keep count himself. Instead, with the press of a button, he could start a 12 minute timer, and the match would begin.
As is traditional for Quickbuild arenas, all sorts of "eastereggs" and "secrets" started popping up, made by numerous people of the Ragican community. Unfortunately, Rage paused the series before one of the biggest ones could be finished, due to it having become "monotone" and "boring" at last (can't blame him after gods know how many seasons). It is currently awaiting return until someone finds a new way to do "QBC" without it losing its original charm.
Curaxu (Project leader, Building Allstar, Artist)
OJ_Epixel (Founder, Public Relations, Vehicle builder)
CadeAnder (Master Redstoner and Omnicade)
Epocalyse (Organics and Terraformer, Artist)
PieFacePro (Parkourmap expert, redstoner, Resourcepack creator)
Ivainir (Building Allstar, with a specialization in structure)
CubicComplex (Master redstoner and ToT Champion)
Iodachi (Master redstoner)
Glyphez (Structural builder)

HalfPoisoned (Structural builder)